Demolition has taken place on two sites in preparation for two new arrivals for 2017.
First up, the site of the new Castle Hotel has been shown, with the Dinosaur Safari removed and the land being prepared for the new building, due to open in summer 2017.
New pictures have also be released to show guests what the new hotel will look like, including the themed rooms, reception and Dragon's Tavern restaurant, here
You can also sign up for updates on the website.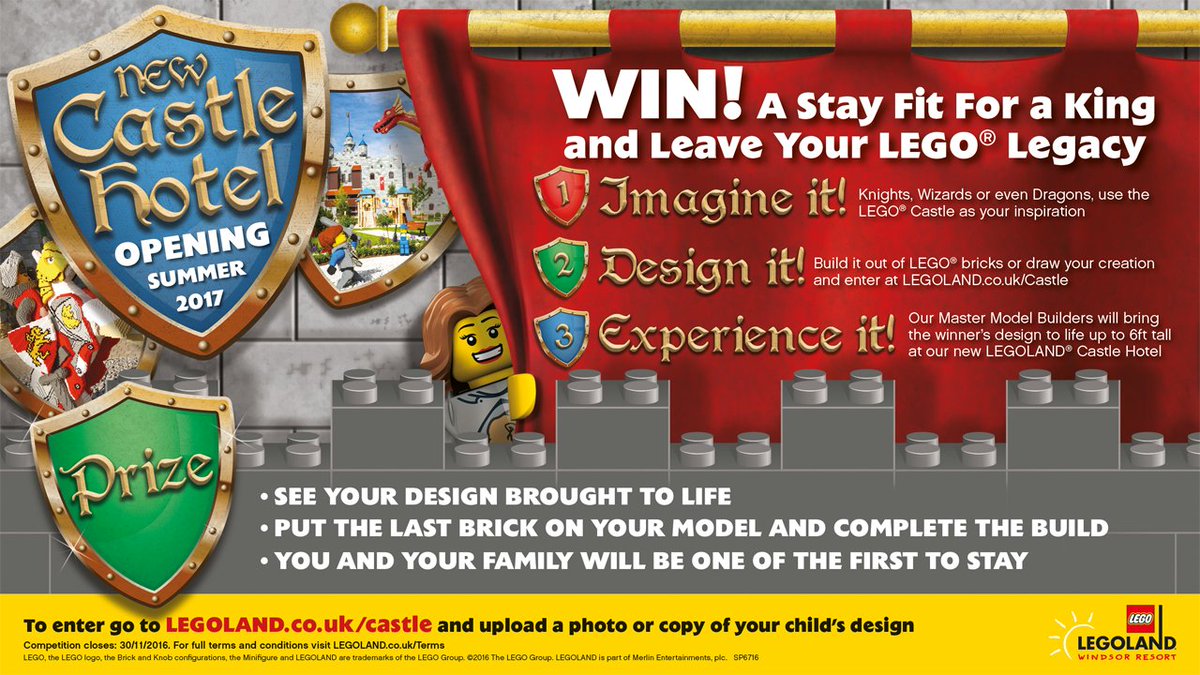 As part of the build up, the park is running a competition to build your own LEGO castle, with the winner getting their creation rebuilt up to 6ft tall and enjoying a stay as one of the first guests to the hotel. Those aged 2 to 16 can enter until 30th November at LEGOLAND.co.uk/castle.
Over in the Land of the Vikings, hoardings have gone up and Longboat Invader and Loki's Labyrinth have both been removed to allow construction of the new Ninjago ride. The park map has been updated to confirm the previous reports of a 2017 opening.
Theme Park Guide has taken photos of the works in progress.
Keep it LEGOLAND Windsor Fansite for more!